If you're like me, you've spent thousands of dollars on your hair.
If you're like me, you'll eventually stop doing that.
Maybe reading this will accelerate your hair color full stop.
Here's me from high school.  I'm a blonde and although I have an absolute ton of hair, it's really fine so it's slinky but it's got a bit of natural curl when it's short enough to not be pulled straight by its own weight.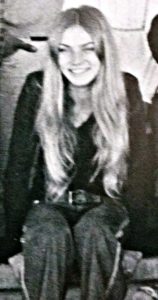 In my early 50s, I started messing around with the color of my hair.
For a few years, I had stripes of color put into my hair – 1″ swaths alternating blonde, burgundy, dark brown and a bunch of black underneath in the back.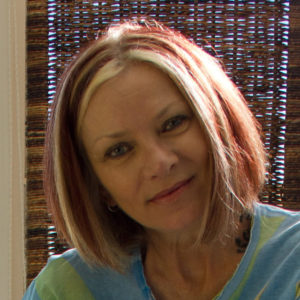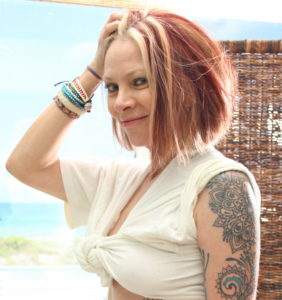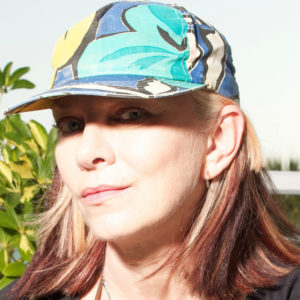 I started having chunks cut into it so that bunches of it was shorter than the rest, sort of stacking layers instead of the traditional shag cut.
I don't think anybody completely gets away with doing such unnatural color stuff like that so I wasn't really surprised when my long-time stylist over-processed my blonde TWICE and – shocker! – all the blonde broke off and even though I suggested cutting it all off and starting over, my stylist convinced me to try and save my hair.
Good thing I love a challenge because things got worse – by a lot –  before they got better.
Red is the hardest color to cover/recover so my stylist decided the hair equivalent of "can't beat 'em, join 'em" and made all my hairs red.  Nooooooo!  But yes.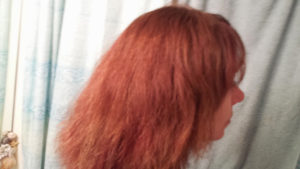 Take a moment to fully appreciate the ratty scorched brittle ends.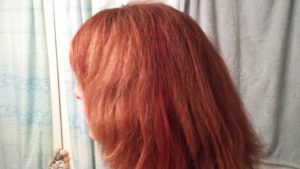 See the ghosts of the stripes?
I broke up with that stylist and took my ratty, brittle mess of a red mop on an expensive, self-esteem challenging daisy chain of a wild goose chase through a series of under-performing, confused and technically incompetent stylists before – happy ending! – I found, all on my own, a true hair genius who not only knew exactly what to do, but she specialized in doing it.
I spent almost 18 months in the hair hospital and thanks to the combination of a genius stylist – let's call her the Hair Doctor – and her use of miraculous products from Organic Color Systems, I began to recover.  Specifically, big product credit goes to OCS products Revamp and Moisture Boost.
NOTE: I know you want to know who the Hair Doctor is, and you know I'd tell you if I could but I can't because both with me and with others I've sent to her, she's proven unreliable in critical hair-centric circumstances, and she's behaved unprofessionally, and because of that, I can no longer recommend her.
Back to my hair recovery plan.
My Hair Doctor set out a treatment plan that included me coming into her salon 3 – 4 times a month for her to fashion mini-intensive care units around my most damaged swaths. Eventually, me and my hair recovered.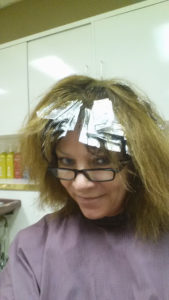 And after my hair completely recovered, was dyed milk chocolate brown and was long, silky and shiny again,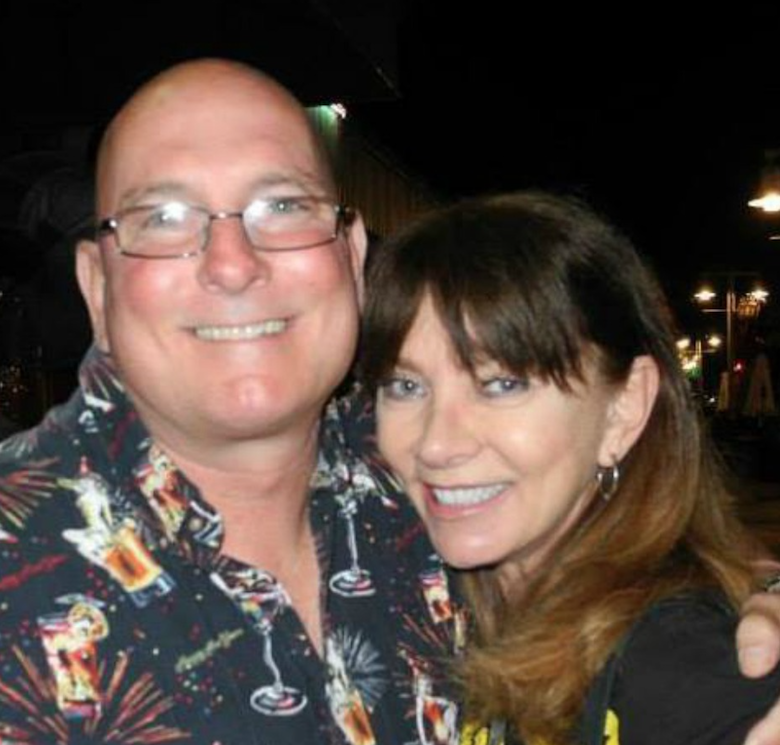 I cut it all off and went back to my native color which, Holy Mother of Jesus, is still some shade of blonde only now, in the front around my face it's mostly what they call platinum and the rest of it is what they call ash blonde.  In the estimation of my current stylist – best so far, total genius, complete professional – this is my version of gray hair.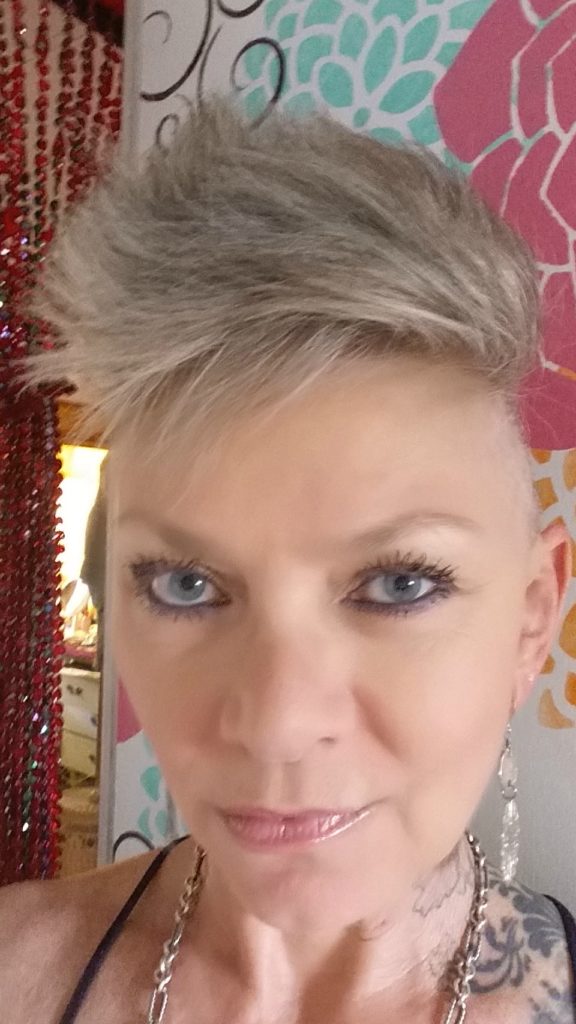 I am finally free from dependence on the salon because with $30 clippers, I can shave down my own sides, and using office scissors, I can hack the top so it's heavy enough to flop, just so, when I spike it up.
NOTE: Ears and noses continue to grow.  Look how huge my ears are!  #shutupmontana  Look how huge my nose is!  #toastisburningidaho
Do you color your hair to cover gray?
Do you WANT to color your hair to cover gray?
Here's commentary on the shift in cultural norms that will, hopefully, free you to think more openly about "White Hair, Don't Care."
My friend Trina has what can only be called "Miss America Hair" and she says, so many people "believe the lie" that stylists tell us about growing out our natural color.  The NYT piece "White Hair, Don't Care" includes an at-home recipe for recovering your own natural color, your own natural self.
If you're ready for a more natural you, go for it.  And send me pictures of you all along the way.