What used to be my screened porch is now a real 4-season room, and I've moved my office and art studio into it, and my new "Sun Room" is so big that I was finally able to move my library out of storage and arrange it neatly at my fingertips.  Talk about luxury!
In going through one of my favorite books, containing all my treasured correspondence with my figure skaters, I found this.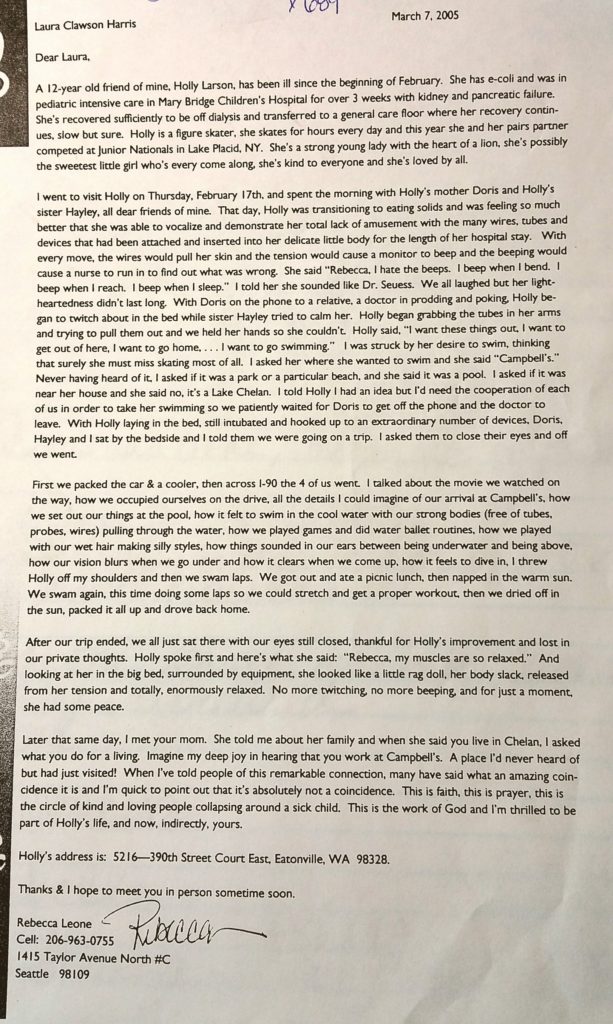 Laura Harris' mom told me to write to Laura and tell her this story, and to be sure to give her Holly's info.  As soon as Laura Harris received this letter, she got in touch, and because she is such a "giver," she gave Holly and her family the gift of a weekend at Campbell's.
Holly recovered fully, although it took years.
I'm still in touch with Holly, her sister Hayley and her mother Doris, we were all Facebook friends right up until I left Facebook and now that I'm Facebook-free, they know right where to find me if they ever want to talk, Skype hang or visit.
Moral of the story: be guided by your genuine interest in others, ask a ton of questions, help everyone you can, any way you can, and the more you learn about how our brains work, the more powerful your help will be.  And don't worry about typographical errors, unimportant things like that will never mess with your flow.
If you'd like to learn more about the research based on the effectiveness of living and working this way – of being a "smart giver" like me – read this: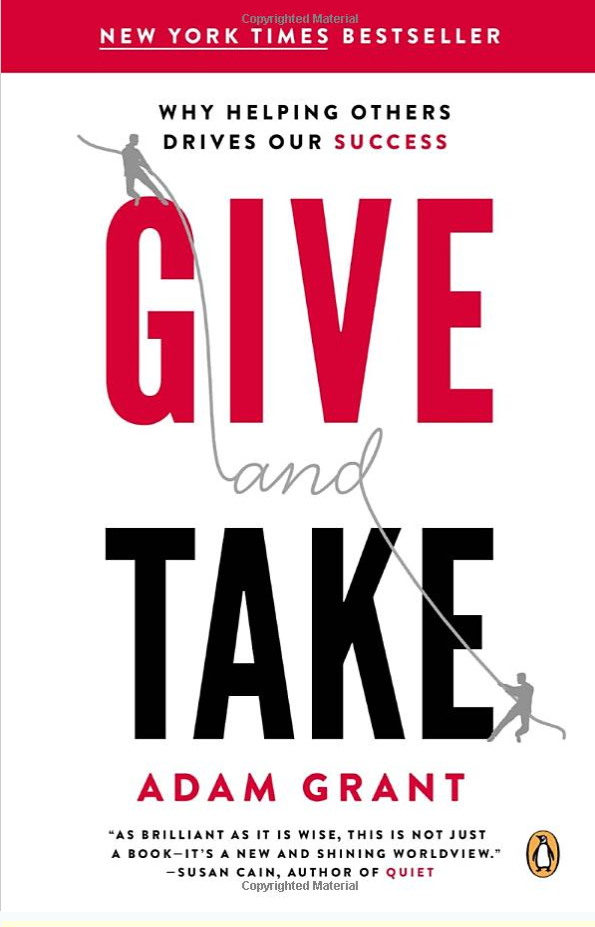 Have questions or need help?
I'm right here.
+1 206 963 0755